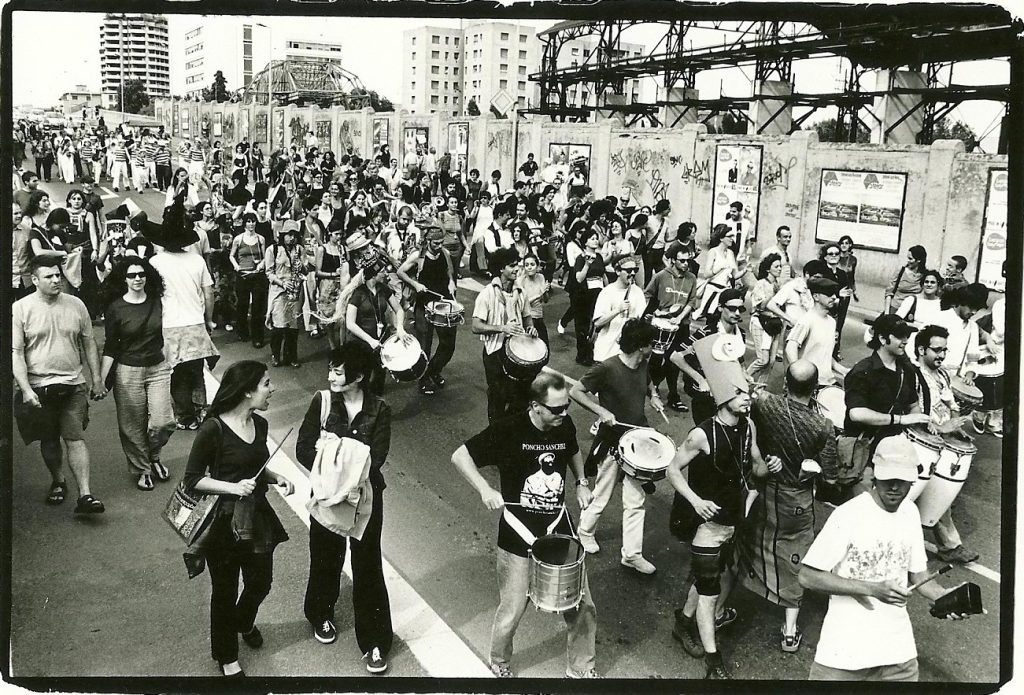 In the beginning there was the FEST-FESTival/Bologna Interculture Festival in the outskirts of Bologna. In 2001, a hundred or so musicians, stilt walkers, children on painted bicycles, and people with clay cups around their necks, set off to cross the bridge to inform the whole city, and especially 'those in the centre', of its existence. The three workshops, strictly free, that had preceded the first Par Tòt ("for everyone" in the Bolognese dialect) grew to 60 workshops and 35,000 participants, in an impetus that almost overwhelmed the organisers.
The last edition of the "big" Par tòt Parade took place in 2013 in the suburbs Pilastro, reversing the course: "The centre is where we are", following the motto "it is NOT dangerous to lean out".
Par Tòt was a big party where cultures, backgrounds, traditions and arts mixed and mingled. No motorised carriages nor amplified music, just lots of energy to send out a clear message about a city that needs to be reinvented: welcoming, tolerant, ecological, inclusive and respectful of others.
In the parade, the inhabitant became an artist and the artist became an inhabitant.