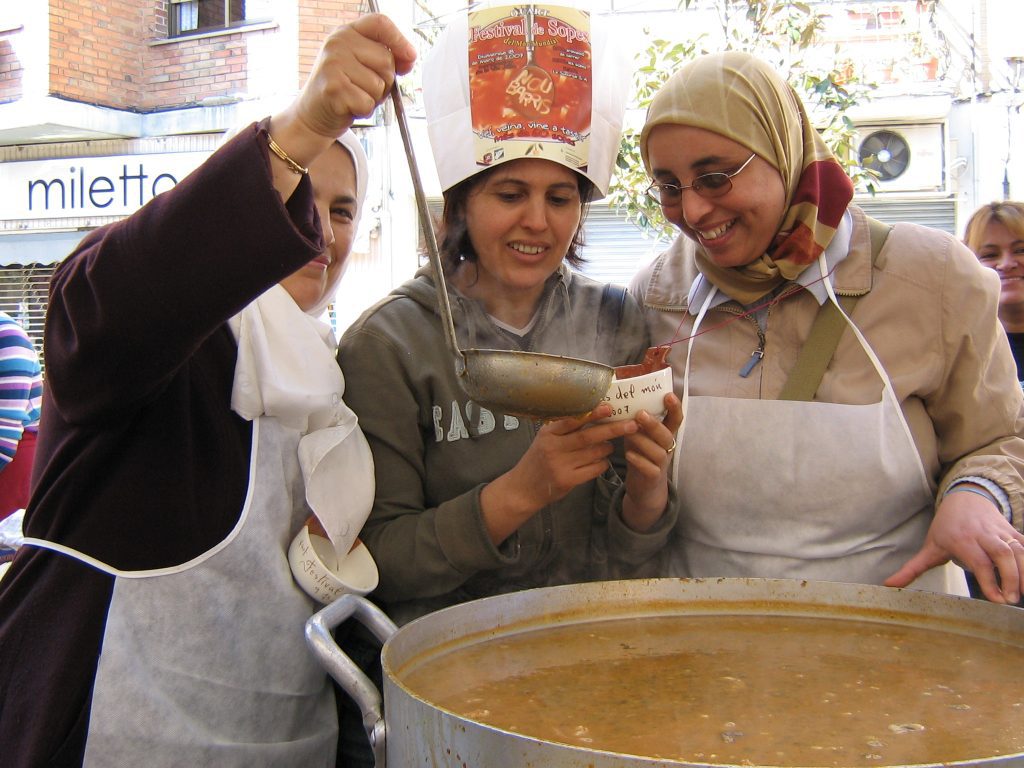 This peculiar international street festival is entirely based on gratuitousness and is a popular event that allows people to get together, enjoy aromas, smells and memories, ancient customs and traditions "betrayed and transformed" around pots and bowls. Soup becomes a pretext for creating sociability, living in everyone's urban space to create a joyful renewal of a "common metropolitan being". Soup is in fact the only dish common to all peoples and all cultures, it has poor and popular origins and can be reinvented in an infinite number of possible ways.
From 2007 to 2009, the Bologna International Soup Festival took part in a European project in collaboration with the cities of Lille and Barcelona, under the banner of 'acting local and thinking global'. The consolidated international network has helped local realities to elaborate an ongoing reflection on the role of art and culture in contemporary society, going beyond the borders of our territory.
The Festival is also attentive to the sustainability of the event, to the control and prevention of waste. In particular, in 2012 we asked all participants to come from home with their own reusable bowl and spoon, to correctly separate waste into the appropriate containers, to drink tap water instead of buying plastic bottles, to come on foot, by bike, bus or train.